New Project: Adjustable Standing Desk
In these times of heavy home-time overdose many people spend time working home and might find a standing desk useful. Some studies conclude that while it doesn't help you burning calories, it may have other health benefits like reducing the risk of shoulder and back pain.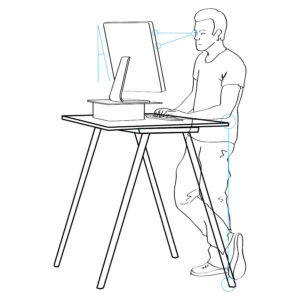 Got any ideas of features you'd like to see? please comment!
I'm finishing my current project, a TV rack which will be launched next week and will begin the Standing Desk development immediately after.
Subscribe to our product announcement newsletter below to get notified once it's available.
---
UPDATE: Project finished. Plans here: zTandingDesk CNC Plans.