Wavy TV Rack design progress reports
My Wavy TV Rack design process is pretty advanced. I finished two versions (the one in the picture below and another one with a different shape, more square shaped) and the nesting of both. Each one takes one 4 x 8 ft (1220 x 2440 mm) board only. I'm currently making the assembly animation, hopefully I can launch by the end of this week.
Be sure to subscribe to my model notifications list below to get emailed once it's available.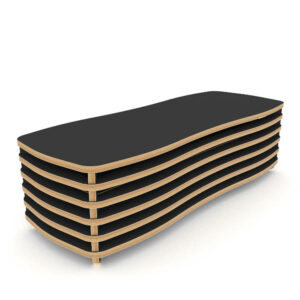 ---
UPDATE: Project finished! plans here: Wavy TV Rack CNC Plans.