Hold your guns! this sucker's almost out the oven.
Improvements include redesigned structural crossbars and desk levelers for increased rigidity, a cut in the desktop to route cables and a more aggressive design.
playDesk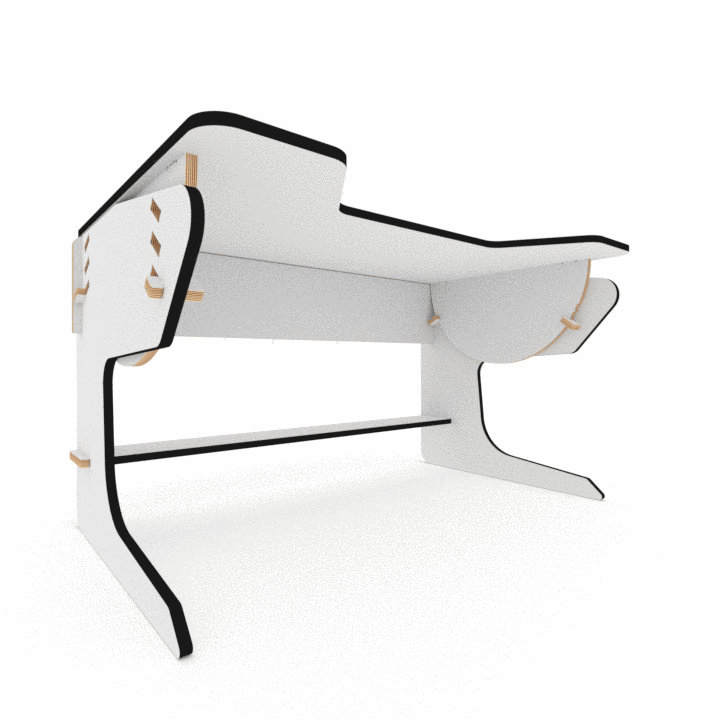 playDesk II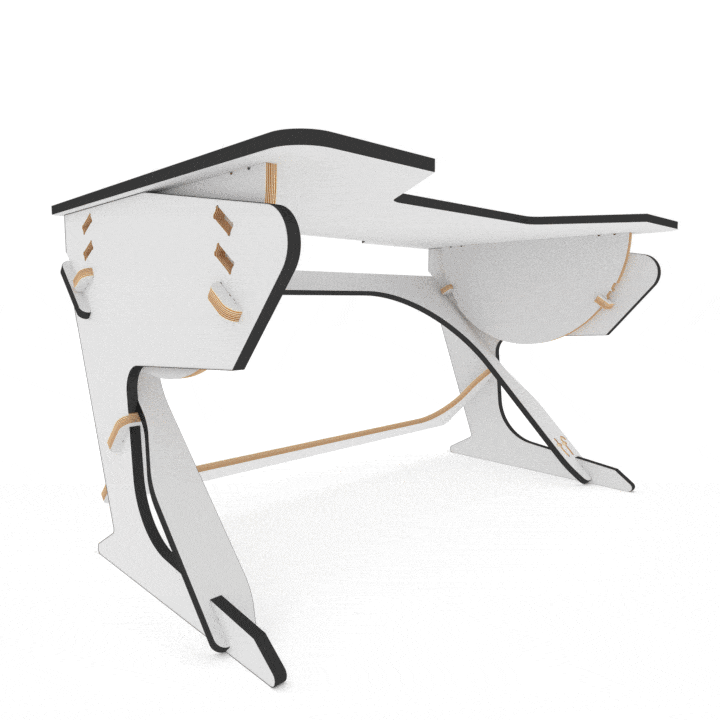 The 120 cm wide desk (for 18 mm board) version will be ready in a few days when the assembly animation's ready.
The official launch will take a 2 or 3 weeks, when all desk dimensions options in both (18 mm and 3/4 in) boards are finished and available for purchase.
Check our dev updates daily to get the scoop and opt-in at the bottom of this page to get the official launch notification.
---
UPDATE: playDesk's done! v2 plans here: playDesk 2 – Gaming Desk CNC Plans.