playDesk 2 – Carbon Fiber style
Just playing around I got the idea to throw a render of the playDesk 2 desk with a carbon fiber 3D vinyl like the one some use on their cars.
I liked it so decided to add it to the playDesk 2 styler here.
The styler is low res so here's a full res version for you to appreciate the detail better.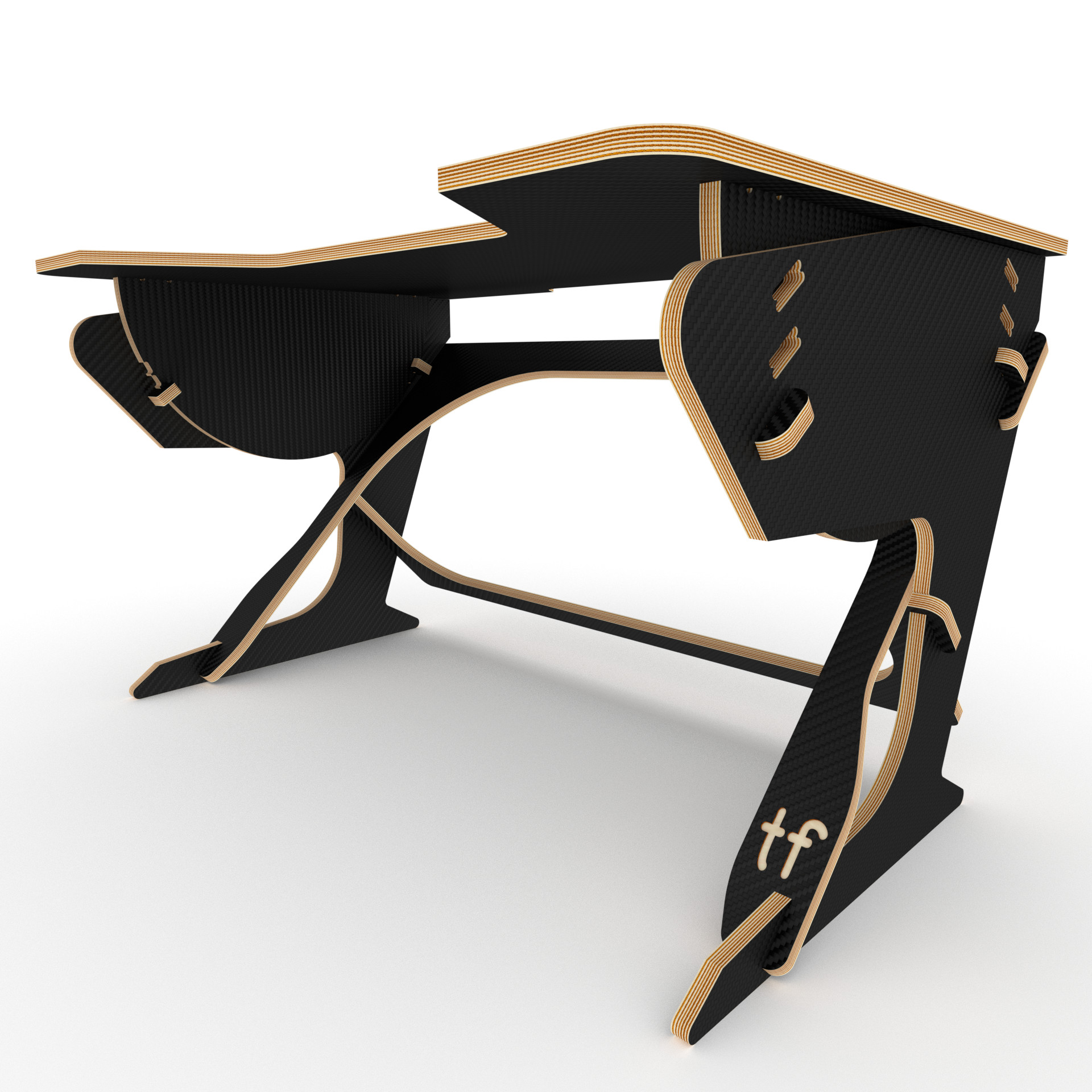 Hope you like it! If you have another idea or want to see this model in another style let me know below.
---
You can get the plans here: playDesk 2 – Gaming Desk CNC Plans.