playDesk version 1 is finished, published and its plans available for purchase!
It's a desk with adjustable height and inclination that aims to give the gamer 9 options to achieve the perfect gaming position.
The desk can be adjusted to 700, 750 and 800 mm height and tilted to 0°, 4.5° or 9° inclination.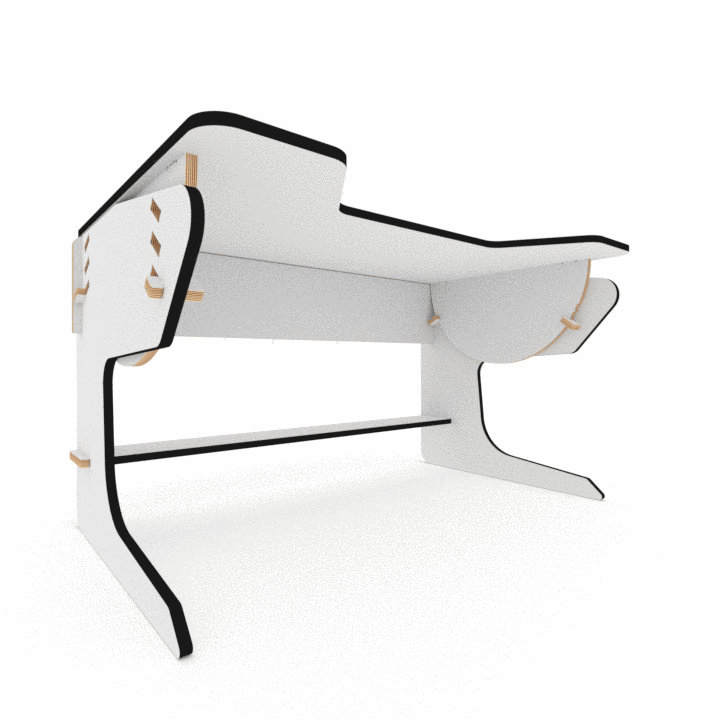 The complete cut requires only one 1220 x 2440 mm (4 x 8 feet) board and cutting 22 meters in 2 passes which should take a standard CNC machine less than 20 minutes.
I also made 3 versions varying in width so it fits your available space, a 1000 mm, 1100 mm and a 1200 mm.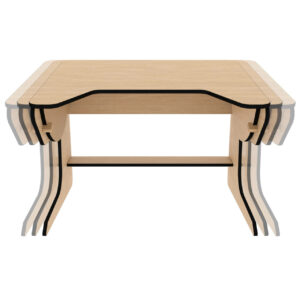 These plans are available for the international market MDF or Plywood boards 18 mm thickness and the ones in North America which are 3/4 inch.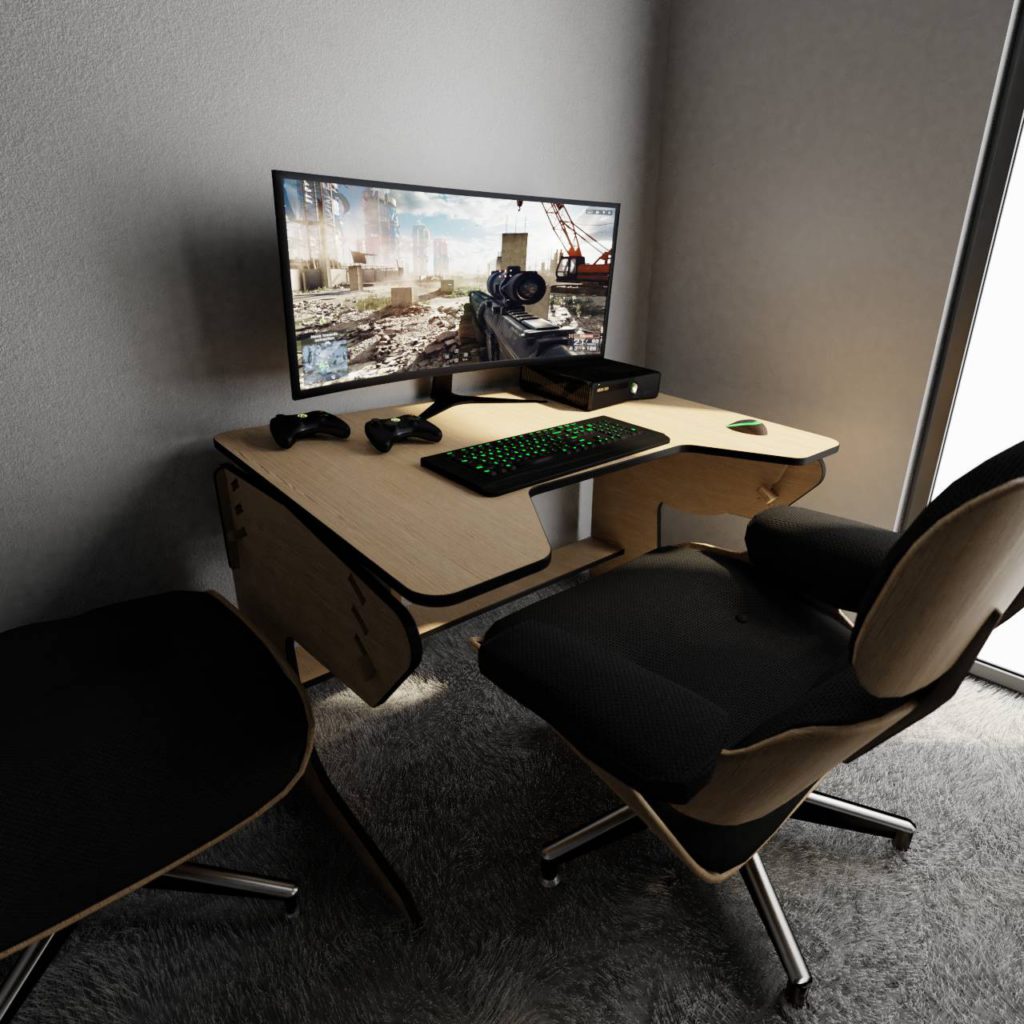 Assembly is pretty easy. Check it out ⤵
---
UPDATE: playDesk's done. V2 Plans here: playDesk 2 – Gaming Desk CNC Plans.