Gaming cockpit project – Update 1
I'm neck deep into my gaming cockpit project development but with 6 adjustment options, everything has to be checked to the detail and it's gonna take a while. I have 4 of them sorted out but the last two are giving me a hard time.
As you may see in the pic below, it will not include a seat as it's pretty much impossible to design a comfy one out of hard plywood only no matter how skilled a designer you are.
I chose to let everyone use their regular seat and I'll think of some way to fix them to the cockpit and make all other mounts (wheel, shifter, pedals and screen) adjustable relative to the seat. The seat fixing is also challenging because everyone's seats are different. Many of them include wheels which complicate things further. Any ideas?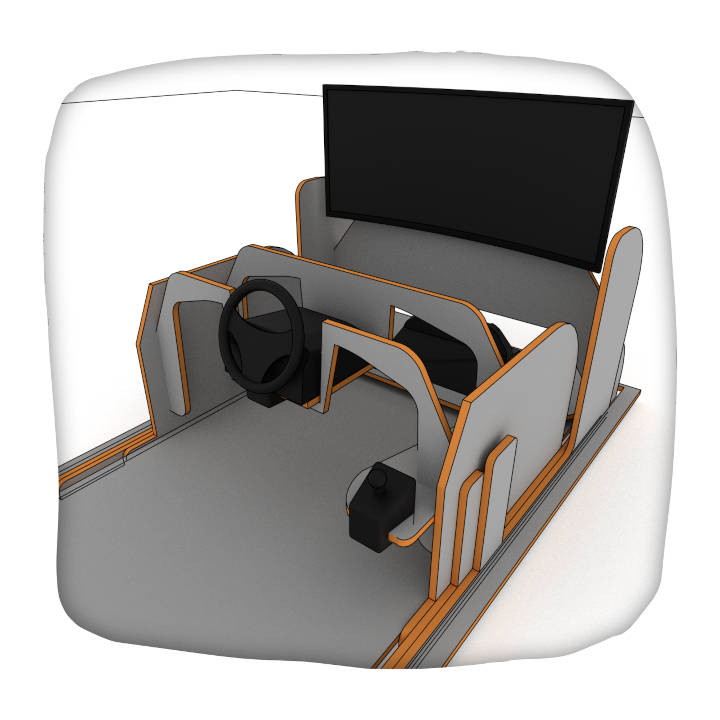 After solving all those issues, I'll fine-tune the ergonomics and start thinking of its looks so please don't judge it from what you see right now, I know it looks like shit. After that I have to plan the nesting of all parts and adjust the shapes to make it efficient to cut out of standard 1220 x 2440 mm (4 x 8 ft) plywood boards (probably 2 of them).
There's a new update to this series: check out Update 2
---
Love it? hate it? wanna improve my gaming cockpit project? Let me know in the comments section here!
---
Wanna read my other posts about the sim racing cockpit? start over here.
---
Need a gaming desk instead? Try my playDesk 2 – Gaming Desk CNC Plans.