Working on a wavy TV Rack
This wavy TV rack is my first design of this modern / wavy shape furniture but will probably be doing a hole line.
I decided to put on hold my V8 inspired wine holder to prioritize a piece of furniture I personally need.
I have my 65′ TV standing on top of a cooler and don't want to drill holes on the wall for fixing it in case I get myself a projector to project to that wall in the future.
My main objective with this design is to have the TV accessories and cables hidden from the top-view when walking next to it, while they remain accessible to the IR remotes in front of it. It'll also have an adjustable height middle shelf in case you need to fit taller appliances like a speaker or an Amazon Echo inside.
Hope you like it!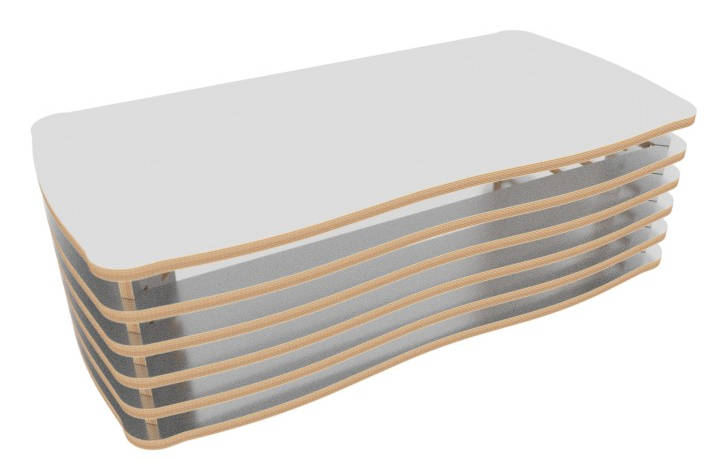 ---
UPDATE: Project finished! plans here: Wavy TV Rack CNC Plans.